Polish Pro Concrete, utilizing the diamond polishing technique, is gaining significant popularity among architects, engineers, designers, contractors, and homeowners. 
This approach provides a cost-effective, secure, and resilient flooring alternative in comparison to traditional options.
Diamond Polished Concrete Floors
Diamond Polished Concrete Floors is a specialty at Flortek Co., where we excel in creating stunning polished concrete floors. We're also experts in commercial epoxy coatings and precise concrete grinding, whether it's for refurbishments or new projects.
Our services cover meticulous concrete preparation, traffic coatings, and garage floor finishes, all tailored to your specific needs. 
At Flortek Co., we place a strong emphasis on sustainability and excellence, guaranteeing that your flooring is not only stylish but also eco-friendly.
Concrete Dust Proofing
Concrete dust proofing, choosing a polished concrete floor is an exceptional solution for slabs that don't require resistance to chemicals or acids. This option effectively contains dust, reinforces slabs, and simplifies cleaning.
Our expertise lies in utilizing penetrating sealers for polished concrete, ensuring durability without wearing off over time. It's a preferred flooring choice for its easy maintenance and durability, especially in heavy-traffic areas.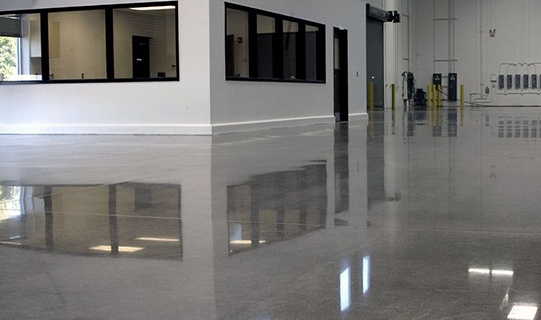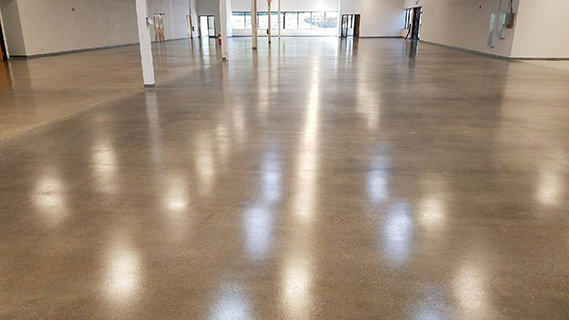 Concrete Dust Proofing
For slabs that do not require a chemical or acid resistance, a polished concrete floor is an excelled way to seal in the dust, harden the slab, and make it easy to clean.
Polished Concrete utilizes penetrating sealers so there is nothing topical to wear off. Over time, this floor remains easy to maintain and is durable enough which makes it the preferred flooring choice on manufacturing companies, industrial facilities and warehouses.
Manufacturing/Industrial Facility
Within manufacturing units and industrial facility, we
specialize in refining garage floor surfaces, applying industrial
epoxy for floors, and coating concrete floors with epoxy.
When seeking a resilient and budget-friendly flooring option,
explore polished concrete floors, particularly suitable for
extensive setups such as manufacturing and industrial
facility.
LEED Certified (VOC Free)
LEED Certified, an internationally recognized standard for eco-friendly construction, is a key focus at Flortek. We employ eco-conscious products to support LEED compliance. 
Our dedicated team prioritizes safety by utilizing controlled air spaces, HEPA filtration, and specialized safety protocols. We ensure safe handling and disposal of toxic materials, following certified toxic waste removal procedures compliant with Canadian regulations.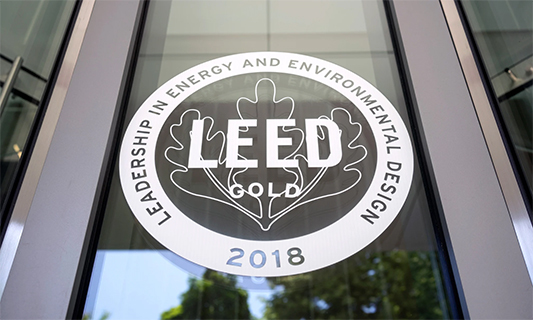 FAQ (Frequently Asked Questions)